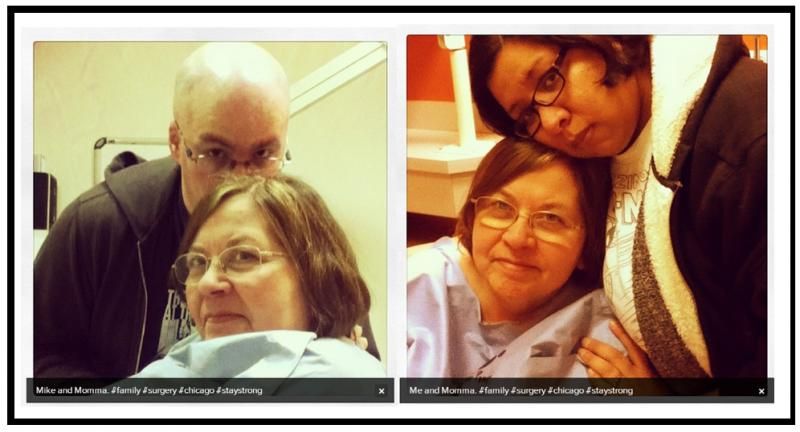 Hi everybody,
Sorry for not writing or posting much. I've been wrapped up in finishing up and getting ready for print the SO SUPER DUPER TRADE by Brian Andersen and myself, took longer than expected but it was a labor of love and it's gonna look smashing. I'll be very hurt if you don't immediately by 3 copies the day it comes out

It will also be available digitally.... WOOO! CLICK ON THE
www.sosuperduper.com/Preview_s…
The other thing was a had a decent gig that was unexpected but very helpful and that shipped sailed away back in November and well it took the wind out of my sails. It was a major bummer but y'know, a thing that keeps me sane is things happen for a reason and so this had to happen for a reason. One that I hope will make itself known to me soon.
And the most recent and above everything else the most heartbreaking and nerve wracking was learning that my MIL/Mike's Mom was diagnosed with Uterine Cancer last month and we flew out to Chicago to be by her side and aid her in her recovery. We set up a cancer fund which a lot of you donated to or simply just spread the word and anything and everything helps right now and so if you were one of them THANK YOU. Right now her operation went well and she's healing but we will known more about her over state of health by this Wed as we find out the results of her biopsy. Please keep us in your prayers.
At this moment I'm in Chicago, at the kitchen table, w/some peppermint tea and I've seen it thunderstorm, flood, snow and be warm here in Chicago. *rolls eyes* Oh Chicago. I hope to visit family and friends by this week so if you see me don't be shy and say hello!
Thank you again for reading this, for your kindness and for everything.
Get some tea, get some good rest and have a good week y'all.
Goodnight!
<3 <3 <3
p.s. check out the new DAFT PUNK and YEAH YEAH YEAHS
p.s.s. don't forget to click on the pics/link