and I'm dancing in my chair to Milkshake!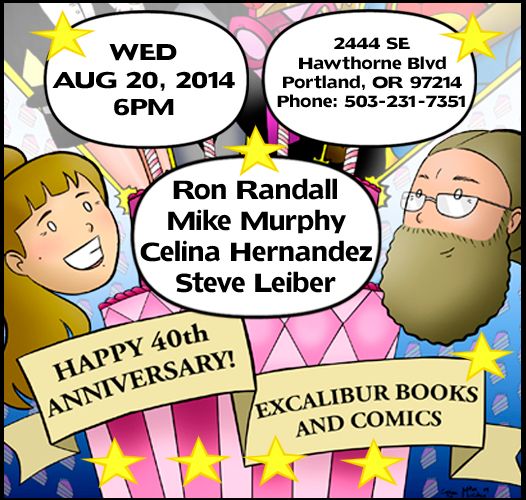 Very excited about this and a bit nervous too! 
Come on down, meet some really great artist/creators/writers---> Ron Randall, Mike Murphy, Steve Lieber, and Celina Hernandez
Buy some comics, hang out and enjoy new comic book day!
From 6pm till they kick us out!!!
Hope to see you there!
Poster art by Mike Murphy & Celina Hernandez